A very warm welcome to Myrm's Ant Nest
The aim of this website is to introduce you to the fascinating world of the ant. 
Hi.  My name is Myrm and I have been fascinated by ants ever since I was knee high to one.  My earliest memories of life are feeding the ants in my back garden with sugar taken from the kitchen.  As I got older my interest in ants did not wane, but rather became more intense.  Why do ants fascinate me so much?  It's hard to really put into words; they are such interesting creatures, and so varied in their species, appearance and behaviour.  They are found virtually everywhere in the world, and you are usually not too hard pressed to find them.  They can even be kept as pets, which I have done for many years, initially hiding them from my parents in my bedroom when I was a kid. I even sneaked a small colony of ants onto a warship when I was in the Navy! 
In the year 2000 I created the first incarnation of this website, as, at the time, there was not much information about ants on the Web, especially the British species, on which this site concentrates.  It was a very simple site on which I built as the years passed.  This version you now see is actually the third version, being totally revamped in August 2019, due to the fact that the software I had used to create the original two versions was so outdated that it was no longer available to purchase, and support for it had been discontinued by the creator.  So now I am using WordPress, something I am totally new to, and still learning to use.  So do please bear with me as I update this site.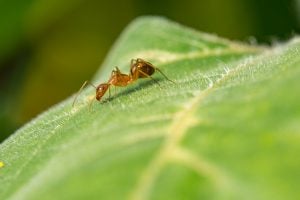 No annoying ads, pop-ups or memberships here.
I wish to make this website visitor-friendly.  One thing I absolutely detest about some websites I go to is when you load up a page, start to read the information held therein, and suddenly the screen goes dim and a pop-up materialises, asking you to subscribe to a newsletter, join up, or some similar annoyance.  You will not find such happening on this website.  I have no newsletters, though you can see news, updates and ant colony journals by clicking on the so-named menu at the top of this website.  Oh, and no, I will not be requesting or asking for donations via Patreon, PayPal or any of that other nonsense. Not even on my meagre YouTube page. 
Thank you for visiting my website. Follow me on Twitter and YouTube.
See a problem with the site?
If you notice a problem with this site, such as a broken link, text bleeding into images/edge of screen, typos, or even wrong information, or you would like to make a suggestion with regards to the site, then please do not hesitate to contact me by clicking the Contact button at the top of the screen (mobile/tablet users will find the Contact button by clicking on the MENU option at the top of the site.)
I have tried to use images that are either my own, or that have been obtained from free-to-use resources. My own images are easy to spot – they are the poor quality ones!  The higher quality images I have used, including those in the background of various pages, have been provided by the following people, to whom I am very grateful.